With the monsoon season just in, i
t's been alternately sweltering hot or wet and humid these couple of weeks.
It rains through the sun... resulting in steaming asphalt and nameless faces, caught unaware, scurrying for cover.
Equivalent of Summer in the tropics, I suppose.
It's been pretty challenging to find places to go to with BabyMoo these days. We decide to go to an indoor playground, only to find out that you can literally 'feel' the waft of heat emanating from the play area, despite the fact that the place is air-conditioned. Of course, with many other parents having the same idea, there are usually (too) many kids for our comfort at these places over the weekends, now. We opt to go to the outdoor ones, only to abandon plans halfway when there is a sudden downpour.
Last week, DaddyMoo and I decided to take leave from work, and we managed to get a spot of wonderful weather on that day! It rained earlier in the day, but the skies cleared up in the late afternoon, bringing with it the bonus of a cool, balmy breeze,
just before the sun set.
A perfect day for the beach.
Starting out rather apprehensive...
I wonder what's on his mind.
He's always been a curious boy,
and will take on new challenges gamely.
He has his fears,
A fear of the unknown,
strangers
and new places.
But he wants to learn more,
He walks by himself,
As an affirmation of his independence.
He approaches the world as only a child could.
There is a hunger to explore,
and a delight in discovery.
I allowed him to wade onto the water,
not realising that I was grasping his hand a tad too tightly.
He loved the waves as they crash onto the sand,
Squealing with delight each and every time.
Never once did he attempt to move away from them.
He loves the sea a little too much.
I am aptly reminded -
that he should be taught to respect the water.
He didn't like the wet sand coating his shoes,
and asked me to take them off to clean.
He stood at this spot for the longest time,
not moving,
just watching the waves.
He pointed to the far off ships in the distance.
I watched him watch the sea,
and an enormous wave of love -
descended upon me.
He sat on Daddy's lap,
Safe and secure.
My two boys,
the sand and the sea.
***
Linking up with: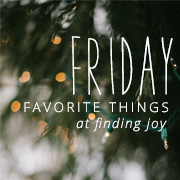 ***
Friendship Friday's Featured Friend:
SANDRA TAN
Sandra writes at SANses, and has been one of the inspirations for me starting a blog in mummymode.
Back before I even started this blog, I have always find some inspiring reads over at her space, and I'm so glad that I have finally had the chance to get to know her better.
She also helped me navigate my way around getting a new domain for this blog, and now we're proudly housed at mummymoo.com! Thanks, Sandra!
***