I have decided to feature the East as a place close to my heart for this bloghop initiative because I have always felt and will always feel a certain affinity for this place.
When my family migrated here from Indonesia in 1982, we chose to stay in the Siglap area. A few years later, we moved to Joo Chiat Place, where I did most of my growing up before we moved to the Queensway/Holland Road area.
I started my education with English as the first language just down the road from where I stayed - Telok Kurau Girls', which then merged with CHIJ (Opera Estate) when I was in Primary 3. When we moved to a more 'centralised' location, we find ourselves still making trips back to the East - where our hairdresser, Mum's tailor and places where we are used to getting household supplies are located. We have our food favourites, and the roads are as familiar to us as moving around our home.
I went to school, made friends, and spent my formative years in the East. I moved away, lived life, and finally ended up staying in the West. Little did I know that I would then end up marrying a boy from the East... thus coming almost full circle.


***
Mention the Eastern part of Singapore - mainly the Katong and Joo Chiat area, and chances are people will always associate it with food. Perhaps it's due to the fact that the East has always been home to many Straits-born Chinese (Peranakans) who are well known for their fussy tastebuds. So if you own a restaurant around these parts, and manage to not only survive but thrive - you've got it made.
Let me show you around... and highlight the tried and tested restaurants, some worth a visit, and some perhaps a product of ingenious marketing via word of mouth, helped by it's location.
Joo Chiat Place
We start our tour at the Junction of Joo Chiat Place and Everitt Road (which achieved infamy for its
residents' antics
a few years back).
Here you can find Fei Fei Wanton Mee, housed in a humble coffee shop, a throwback from 1930s, even though renovations have been done to its general facade whilst maintaining the main structure of the building. Their wanton mee has apparently garnered quite a huge following, at least enough for them to justify opening another 'branch' just down the road.
Honestly though, I am not really impressed by their noodles, apart from their home-made chilli which perhaps gave it the distinctive flavour. The wantons are small yet chock full of flavour, thanks to the pepper, sesame oil, whitebait and minced pork which makes the filling. The noodles are springy and home-made, and is served in a small, porcelain bowl. Do note that each individual order does not come with soup unlike most places, but you can ask for some once you have finished the noodles by presenting the now-empty porcelain bowl to the stallholder. I personally don't like feeling like Oliver, although I don't fancy soup to go with my noodles. An alternative (if you are a must-have-soup-with-noodles kind of person) is to place a separate order for dumpling or wanton soup.
The main flagship store
The additional shop space which they took over to accommodate the crowds
62 Joo Chiat Place (Sin Wah Coffeeshop)
Singapore 427785
72 Joo Chiat Place
Singapore 427786
Opening Hours
Mon–Sat: 6.45am – 10pm
Sun: 6.45am – 9pm

***
Down the road, along the same stretch, is the Kim Choo Kueh Chang main factory. It is here that all the 'bak-chang' (glutinous rice dumplings with meat or sweet fillings wrapped in banana leaves) which are sold elsewhere around the island are made. They are the closest one can get to home-made dumplings without having to go to the hassle of following Grandma's secret recipe, especially if one grew up in a Peranakan home.
Dishing out multiple dumplings in a day's work!
Kim Choo Kueh Chang Babi - Main Dumpling Factory
60 Joo Chiat Place, Singapore 427784
Tel: 6344 0830
Opening Hours:
Mon - Sat: 8.00am - 8.00pm
Sun: 8.00am - 4.30pm
***
Next we come to the Kway Guan Huat Joo Chiat Original Popiah & Kueh Pie Tee shop. Here is where popiah (spring roll) skins are made, and sold on its own. They also sell popiahs, Nonya Kueh Pie Tee (crispy cups filled with turnips, carrots, egg and prawns) and Ngoh Hiang (a sausage-like roll consisting of minced pork and prawn (or fish) seasoned with five-spice powder, wrapped with beancurd skin and deep fried). Housed in a humble pre-war 2 storey shophouse, they have been making hand-made popiah skins and its fillings for the past 70 years.


For the older residents of the East, this is the place to go for paper thin (yet surprisingly is able to hold the moist filling without tearing or breaking apart) hand-made popiah skin. They also cater for popiah and kueh pie tee parties, providing all individual ingredients for self-assembly during the party.
Display of patriotism - they are so famous they don't mind covering their signboard!
Kway Guan Huat Joo Chiat Original Popiah & Kueh Pie Tie
95 Joo Chiat Road
Singapore 427389
Tel: 6344 2875
Mobile: 9677 3441
Email
qgh1st@yahoo.com.sg
Opening Hours
Dine-in: 10 am to 8 pm (Tues – Sun)
Closed Mondays except when Monday falls on a Public Holiday
***


Directly opposite is Smokey's BBQ, which serves traditional American fare with an emphasis on BBQ-ed items. Their must-trys on the menu consists of the Baby Back Ribs and Pulled Pork burger, with the latter boasting fall off the bone ribs with a BBQ sauce which leans more towards the sweet side. The hand-cut fries are worth every calorie laden bite, especially if you fancy your fries thick instead of the stringy limp ones often served elsewhere.
Diners even at 5.00pm - with tables filling up fast.
Smokey's BBQ
73 Joo Chiat Place
Singapore 427790
Tel: 6345 6914
Opening Hours:
Sun–Thu: 5-00pm – 11.00pm
Fri–Sat: 5.00pm – 12.00am
***
Walking down the street, there is the Guan Hoe Soon Restaurant, which has been serving up Peranakan food since 1953. I personally have not tried the food here, because as many Peranakans go, the specialty dishes are served at home. My Mum-in-law is a great cook and we have dinner at her home daily, so there has been no reason whatsoever to savour Peranakan cuisine elsewhere.


They are crowded almost every evening, though - so perhaps the fare live up to their claims.
Do let me know of your experience if you have tried the food here!
Guan Hoe Soon Restaurant
Tel: 6344 2761
Opening hours:
Lunch : 11.00am - 3.00pm
Dinner: 6.00pm - 9.30pm
***
Just opposite there is another Peranakan restaurant, the Chilli Padi Nonya Restaurant, which the hubba mentioned has a pretty healthy following. We've also not tried this restaurant, but when we passed by on a late Saturday afternoon, the place was teeming with activity and we saw quite a number of people walking in.
Chilli Padi Nonya Restaurant
11 Joo Chiat Place #01-03
Singapore 486350

Lunch: 11.30pm - 2.30pm
Dinner: 5.30 pm - 10pm
Last Order: 9.30pm

Tel: 6275 1002
***
At the cross junction of Joo Chiat Place and Tembeling Road, there is Kim's Place Seafood, which serves up a mean plate of Fried Hokkien Noodles. Mr.Tan, the owner, has been frying up the dish since 1965 at Jalan Kayu, where he started his tutelage under his elder cousin. 6 years later, he opened up a stall at Changi Road, after which they moved to their current location at Joo Chiat Place in 2003.
The man's a legend. After all, not every hawker with humble beginnings slaves over the hot stove with a larger than life Rolex watch! :)
Kim's Place Seafood
43 Joo Chiat Place (Junction of Tembeling Road)
Singapore 427767
Tel: 6742 1119 / Fax: 63489645

Opening Hours: 11.00am - 3.00am
***
Going down Joo Chiat Road, there is Puteri Mas Durian Puffs, which is a household name when it comes to puffs filled with the king of fruits. The durian aroma is strong enough to entice durian lovers, but not so much as to turn away non-fans. There are frozen durian chunks in the filling, and it is not overly sweet. A box of 20 bite sized puffs costs $11.80, which is pretty worthwhile, given that they are pretty generous with the filling. Furthermore, the filling is more durian than cream - which is evident with every puff popped in the mouth.
I am not a durian lover, but I do love their puffs.
I see that they've also branched out to include popiah parties. Durians and popiahs. I hardly see the connection.
Puteri Mas Durian Puffs
475 Joo Chiat Road (Main Retail)
Singapore 427682
Tel: 6344 8629
Opening Hours:
Mon: 12.00pm to 5.00pm
Tue - Fri: 9.30am to 6.30pm
Sat, Sun and public holidays from 9.30am to 5.00pm
***


East Coast Road


Joo Chiat Road will meet East Coast Road at the junction where most of you may be familiar with and associate with
I12 Katong
. There is a profusion of older stalls and new additions to the makan places option in Katong along East Coast Road.
There is the famous collectively termed Katong Laksa, which perhaps added on to its fame by the feuding siblings who each claim their outlet as the 'real' deal. Janggut Laksa, Marine Parade Laksa, Roxy Laksa and 328 Laksa - everyone has their own personal favourite.


I am crazy over the Katong Famous Tau Kwa Pau, located within Hock Ann Eating House right smack at the corner of the cross junction. Tau Kwa Pau was sold in a push cart by Mr Khoo Buck Teck in the 1950s before he set up a permanent stall in the eating house. The unique item has essentially made the stall and the eating house a popular destination in Katong.


TKP is essentially fried bean curd filled with a plethora of items consisting of minced meat, fishballs, egg, fried yam, cucumber and coriander. This can be eaten as a snack or as a main meal if you choose to have more than one. The different tastes and textures are enhanced with a serving of special duck sauce, and has been my favourite snack since I care to remember.
The only cruel thing is that the Tau Kwa Pau does not keep well, and should be eaten fresh or within 2 hours of purchase so as to maintain its freshness. Any longer and the filling will start to have a stale smell, no doubt courtesy of the fresh cucumbers mixed into it.
You can't miss the sign when you travel along East Coast Road.
Katong Famous Tau Kwa Pau
126 East Coast Road
Singapore 128812
Opening Hours: 7.30am - 5.00pm daily
Closed on Mondays.
***
Travelling down East Coast Road, there is Mei Yuen Restaurant, serving up one of the best Roast Chicken I've ever tasted. Best of all, their prices seem to have stayed stuck in the 80s, along with the humble shop house facade and interior. This is a family favourite on days when my mum-in-law takes a break from the kitchen, and one of the few places where $3.00 can buy you a generous serving of Roast Chicken on rice or noodle. Plus they have a free flow side serving of bean sprouts to accompany the dish!
They also serve Duck Rice or noodle, which is my personal choice - with tender meat and a savoury sauce to complete the plateful of goodness. The Char Siew (Barbequed Pork) and Sio Bak (Roast Pork) is also worthy of mention.
Mei Yuen Restaurant
233 East Coast Road,
Singapore 428498
Open daily from 8.00am - 8.00pm.
Closed on Wednesdays.
***
Next to it is Carlton Restaurant - which serves almost the same fare. I feel that the wanton noodles here are much better than the one at Fei Fei. The dumplings are bigger, fatter and juicier... but it is pretty evident that MSG is used lavishly in the filling. The noodles are springy and retains its 'al dente' texture, which is what I look for in any type of noodle dish.
I personally prefer to have the barbecued pork (Char Siew) noodles, although the char siew is leaner as compared to the fatty types found next door at Mei Yuen restaurant. I like my meats fatty and robust, so I usually only patronise this stall on the odd Wednesday when Mei Yuen is closed.
Gina's Vadai
can also be found in this coffee shop - and perhaps some of you would know about the story of the couple who was facing a flailing vadai business, only to have it resurrected when K.F. Seetoh of
Makan Sutra
chose to feature them. Gina's originated from Simpang Bedok's the Market Place. The prawn and vegetable vadai are excellent when they are piping hot!
Carlton Restaurant
237 East Coast Road (off Lorong Stangee)
Singapore 428931
Gina's Vadai
Opening Hours
Mon-Fri: 10.30am - 7.30pmSat and Sun: 9.30am - 7.30pm
Closed on Thursdays
Gina: 9175 8057
***
I've always been partial toward the East side of Singapore. I do want to live there again one day, but with the crazy property prices and the increasing popularity of the place, it seems to be an elusive dream for the time being.
We are staying in the West now, but we make twice daily trips to and fro because BabyMoo is cared for by his paternal Grandparents in the day, and spends most of his time in Katong. He would undoubtedly start going to school in the East since it would be much easier for him to register for Primary school under
Phase 2A(1)
in the education system.
I love my Eastern spot in Singapore. It's where tradition still reigns, integrating seamlessly with modernisation. I have fond memories of the East - it was where we set up home in a foreign land, and it was also a place where most of my childhood memories take me.
Up next is Ai Sakura of Sakura Haruka,

who will be sharing about one of her favourite family haunts – Serangoon Gardens.
Spirited, adventurous and whimsical. Ai Sakura is a full-time working mother with a beautiful toddler daughter.

She hopes to inspire and show how passions like travel, food, fashion and photography can exist in a family setting. Ai Sakura shares insights and ideas about parenting and living in Singapore on her personal blog, Sakura Haruka.
This is part of the "Loving my Spot in Singapore" series initiated by Sarah of
The Playful Parents
as a run-up to Singapore's 47th National Day.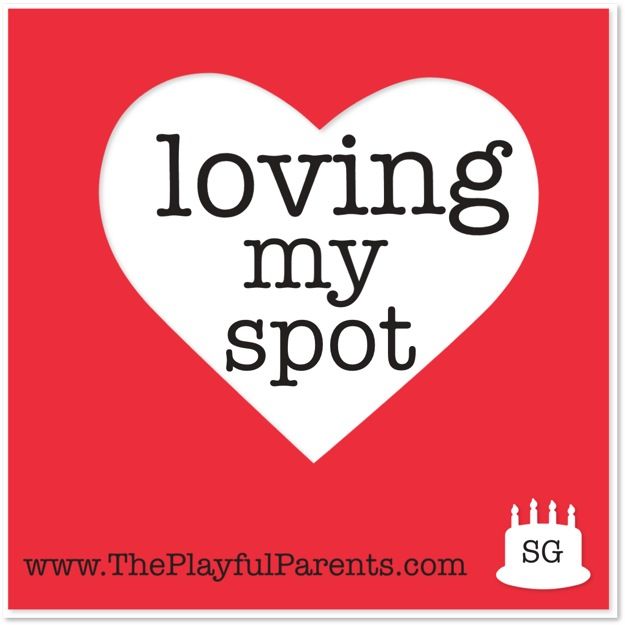 Check out 19 incredible love notes from 19 fabulous and proud Singaporean Mums on the spots in Singapore which hold a special place in their hearts!